Pine Point Lodge in Ely, Minnesota
An Ely resort in the heart of lakes and woods!
Laying within the Superior National Forest, Pine Point Lodge is located six miles east of Ely, Minnesota, and only 14 miles from the Canadian border. It is a special place, blessed with beautiful vistas and a prevailing fresh, on-shore breeze.
Here on the fringe of the world famous Boundary Waters Canoe Area Wilderness (BWCAW), our guests enjoy varied opportunities for quality water recreation. Being on the northeastern shore of White Iron Lake, and adjacent to the Silver Rapids Bridge, our location puts us in the middle of our beautiful, 19-mile long, chain of lakes. There are no outboard motor restrictions on the three main lakes of the chain: White Iron, Farm, and Garden. Neither is there a need to incur the governmental charges to secure daily use permits from US Forest Service as on some area lakes.
Our close proximity to Ely affords our guests quick access to stores, grocery shopping, churches, and a theater. There are several restaurants in the Ely area. They range from true gourmet dining, through a fine steakhouse and a delicious Italian restaurant, a few resort dining rooms, to several fast food, pizza, and ice cream spots.
The combination of Minnesota's Boundary Waters Canoe Area and Ontario, Canada's Quetico Park forms a great world-class wilderness area: the largest international area set aside for wilderness recreational purposes in the world. We are close to both areas. For thousands of years, the area has been a travel corridor for native peoples and one of the main routes to the west for European explorers and fur traders. The "Voyageurs' Highway" ran through what is now the BWCA and Quetico Park. Today its quiet waters and non-mechanized mode of travel serve as a haven from the pressures of modern-day living.
Select the Size Cabin You Prefer:
Join Us in the North Country!  There's plenty to do!
Bring Your Golf Clubs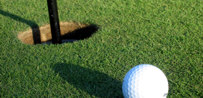 Golfing Close at Hand: We have several 9-hole and 18-hole courses where you can be on the first tee in less than an hour from leaving your cabin. Minnesota's Wild North is home to over 20 great golf courses and. there is something for all skill levels and to fit all budgets.
International Wolf Center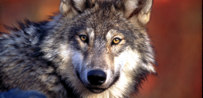 Internationally Reknown: The International Wolf Center in Ely (four miles from the resort) has been featured on many TV nature documentaries. True-to-life dioramas, and a wild captive wolf pack will both educate and fascinate you for hours.
Dorothy Molter Museum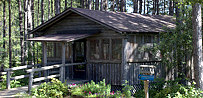 Local History: The Dorothy Molter Museum in Ely is a tribute to the last permanent resident of the Boundary Waters Canoe Area. Dorothy died in 1986, and her log cabins were moved by dog sled teams to be visited by thousands of interested folks each year.
Underground Mine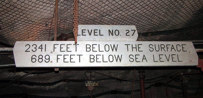 Tower-Soudan Mine: The Tower-Soudan Underground Mine State Park is a half hour's drive from Ely. Visitors descend over a half mile to the face of the last iron vein worked prior to the mine's closure.