About Pine Point Lodge – Ely, Minnesota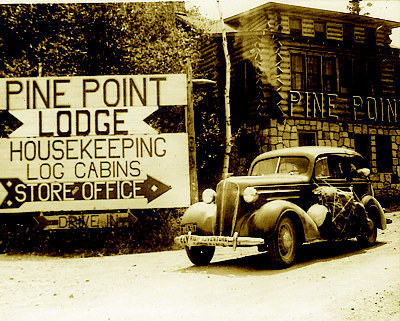 Tradition, we have it!
Established by Gus Seliskar in the 1930's, Pine Point Lodge has served the Ely, Minnesota resort vacationer through seven decades. Demonstrating the skills of a true northwoods craftsman, Gus built his cabins on a select point of land covered by towering Norway and white pines. He then landscaped his new resort shoreline bluffs with rock walls of hand split native black slate.
The resort stayed in the Seliskar family as his son and daughter-in-law, Augie & Berna, took over and continued to maintain the high standards of lodging accommodations and friendly service his father had pioneered in the Ely area. Through the late 70's and early 80's the Bergland family added their touch as Charles guided many walleye fishermen and Bonnie looked after the housekeeping.
In 1984 the current owners, John & Kathy Schiefelbein, moved to Ely, Minnesota, purchased the resort, and started a phased major upgrade of the entire facility. Completed for the 2001 season, a modernized Pine Point Lodge now welcomes visitors with fresh cabin interiors featuring new kitchens and bathrooms, beautiful exteriors with decks and bar-b-ques, and new boats for enjoying our spectacular chain of lakes.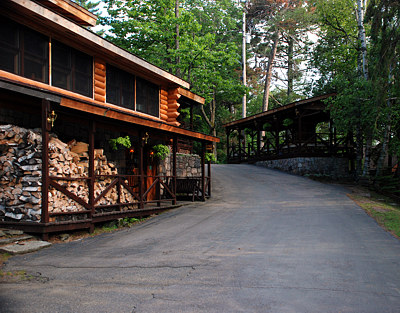 Tiring of corporate life with the marketing arm of IBM and relying on his proven outdoor experience and one-on-one people skills, John was ready to make an entrepreneurial leap.  He and Kathy located their new business in the center of the world's most unique canoeing area.
John has always been an avid outdoorsman, guiding his first canoe trip in 1965 as a Boy Scout camp staff member in northern Wisconsin. Since that time, he has not only paddled the the northern waters of Canada, Minnesota, and Wisconsin, but the rivers and streams of the Ozarks, and the backwaters of south Florida. He has climbed the icy 14,500′ summit of Mount Rainier, and scuba dived the islands and reefs of the Caribbean.
While serving in Vietnam as an electronic intelligence pilot, John taught the skills of Survival, Escape, & Evasion as his unit's training officer. Following his military service and prior to moving to Ely, he actively instructed adult Scout leaders on working with youth, and in the skills needed to successfully take boys on extended wilderness canoe trips. Read more about John's Scouting background
BWCA, Quetico & Ely, Minnesota
Lying within the Superior National Forest, Pine Point Lodge is located six miles east of Ely, Minnesota, and only 14 miles from the Canadian border. It is a special place, blessed with beautiful vistas and a prevailing fresh, on-shore breeze.
Here on the fringe of the world famous Boundary Waters Canoe Area Wilderness (BWCAW), our guests enjoy varied opportunities for quality water recreation. Being on the northeastern shore of White Iron Lake, and adjacent to the Silver Rapids Bridge, our location puts us in the middle of our beautiful, 19-mile long, chain of lakes. There are no outboard motor restrictions on the three main lakes of the chain: White Iron, Farm, and Garden. Neither is there a need to incur the governmental charges to secure daily use permits from US Forest Service as on some area lakes.
Our close proximity to Ely affords our guests quick access to stores, grocery shopping, churches, and entertainment. There is really great eating in the Ely area, with restaurants ranging from a fine steakhouse to Italian to just delicious and homemade eclectic American.  There are  a few resort dining rooms if you enjoy eating by a lake and, of course, fast food, pizza, and ice cream spots.
There are liquor stores in town that carry a great selection of fine wines and microbrews, as well as the usual beer and liquor.
A favorite activity of visitors and locals alike are the "Tuesday Night Live" events during the summer.