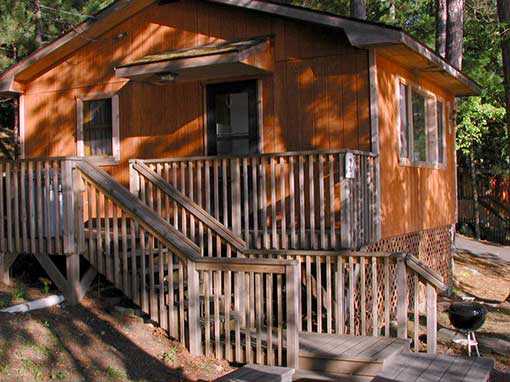 Cabin 7: One Bedroom, Spacious Deck, Great Views
Capacity: Up to Two Persons
Our only one-bedroom cabin is elevated above its deck and the lake. The cabin commands a great view: seven miles of White Iron Lake through the picture window next to the oak dining table.
The one rear bedroom has a double bed, and the living room couch folds out to make for separate sleeping arrangements if needed.
This shoreline cabin is situated about 50′ from the water's edge for close access to the cabin's boat.
As with all of our cabins, the kitchen/dining area is equipped with a full-sized refrigerator, a gas range with oven, and a microwave oven. All of the necessary cooking eating utensils are provided, along with a coffee maker, cups and glasses, plates, bowls, and serving dishes.
Outside the cabin is large deck, complete with a Weber Bar-B-Que and 8′ picnic table.